Check Out The Talk Radio 990 WEEB Team Today!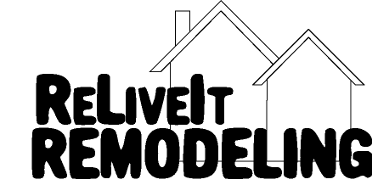 (910) 690-2946
Time to Pinecrest Football
Pinecrest vs Overhills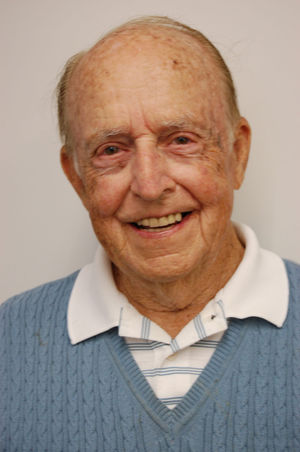 In true journalist fashion, John Derr didn't leave the writing of his obituary to others. We reprint here his self-written obituary, with the only the date of death filled in by us. John Derr, 97, veteran golf reporter, died June 6, 2015. Beginning in 1935, Derr reported 62 Masters tournaments from Augusta, including the first CBS telecast in 1956, observing play from the tower behind the 15th green. He was a former head of the sports division of CBS radio and television in New York. Margaret G. "Peggy" Derr, his wife, predeceased him in 1991. He is survived by daughter, Marguerite "Cricket" Derr Gentry, and her husband, Rick Gentry, of Pinehurst, and sister, Rachel Derr Smith, of Leesburg, Fla., and several nieces and nephews. At the 2007 Masters Tournament, in recognition of his long association, Derr was awarded the Masters Major Achievement award. During its early years, he reported the tournament in North Carolina newspapers, before beginning his daily CBS radio reports in 1945. He reported the second Masters in 1935, the year Gene Sarazen holed his second stroke on the long 15th hole, scoring a double eagle. Derr did not see the famous shot, and like the other reporters in the press room on the clubhouse verandah, thought the young caddie who breathlessly arrived to tell everyone that "Mr. Gene had a two at the 15th hole" really meant the par-3 16th. Sarazen and Derr often kidded about the number of spectators who had "seen" the celebrated shot. Thirteen saw it, according to Sarazen, who claimed he knew the names of each. However 20,000 told Gene they saw it. Derr admitted he did not. After retirement, Derr made his home in Pinehurst. It was there in 1940 he reported the North and South tournament, then a current major, and wrote how a black-headed young Texan named Ben Hogan beat back Sam Snead and won his first PGA Tour event. Derr was also with Hogan at Carnoustie, walking step by step with him when Ben won the 1953 British Open. His exclusive CBS radio reports of Hogan's triumph were well received. Hogan's interview was classic. Golf's "golden era" — in which Hogan and Snead, along with Byron Nelson, Jimmy Demaret and Lloyd Mangrum shared the headlines — gave Derr the opportunity to become close friends with the stars. Combining radio with television, he reported live the winning of 186 PGA tournaments during his long career. Derr was a Tar Heel native, having grown up on a farm in Gaston County. The farm played a significant role in his love and devotion to golf. As a sub-teen ager, physical limitations denied him a role in active sports. So his father marked off a two-hole golf course through their apple orchard and the young golf fan spent hours wending by and through the trees in his solo golf game. He later overcame reluctant muscles in his knees and played many sports. During 1942-45, Derr served in the China-Burma-India theater of World War Two, on the staff of theater commander Lt. Gen. Joseph W. Stilwell. In 1944, he was ordered to return to the USA and broadcast the World Series to the troops in all overseas theaters. He flew the 26,000-mile trip only to see the lone appearance of the Browns in an insignificant all-St. Louis series. Among his awards was the Bronze Star. He was an assigned observer at the Simla, India, peace conference between the Indian and English leaders. This month-long assignment was unique for several reasons. Viceroy Archibald Wavell, a very low handicap golfer, had become an occasional golfing partner with Johnny Goodman, former USGA Open champion. Goodman invited Derr into their game. Meanwhile a young Indian newspaper reporter, Devandas Gandhi, had become a friend and he took Derr home to Old Delhi to meet his father, Mohandas Gandhi, the great leader. Other visits expanded the friendship, including tea visits at Gandhi's home. At Simla, Derr sat in the press gallery, observing. Regardless of their personal outside friendships, neither Gandhi nor Wavell ever acknowledged in public they knew the American sergeant seated there. During overnight intermissions he visited both camps at their hotels. Derr often expressed unhappiness at the way the talks were finally settled, dividing India in two. Gandhi's assassination was a cause of much regret by his soldier-friend. The State Department, knowing of Derr's friendship, invited him aboard Air Force One to attend the Gandhi rites. Following the war, Derr joined the CBS sports staff headed by Red Barber in New York. In 1948 he broadcast the London Olympics and was credited with interviewing every American victor at those games. In addition to the recent Masters award, Derr was appointed an Ambassador of North Carolina and awarded the Order of the Long Leaf Pine, the highest civilian honor the state can give. This was on his 90th birthday. Election to the North Carolina Sports Hall of Fame in Raleigh had been celebrated in 1991, several years after Derr had been chosen for the Carolina Golf Reporters Hall. A few years later he was inducted into the Carolinas PGA Hall of Fame. In 2002 in New York he received the National Golf Journalism award, after his second book was published. A founding board member of the World Golf Hall of Fame, Derr later served as WGHF president and board chairman. For a decade he was executive director of the Carolinas PGA Section and continued to serve the golfing group as a special consultant. His career as a reporter began in high school, writing school sports for The Gazette, his local paper. This permitted him to stay close to athletics, as a reporter if not as a participant. Money being scarce, but knowing he needed more education, Derr arranged with nearby Belmont Abbey college to serve as its sports information director in exchange for a tutored course in advanced English and creative writing. Father Gregory was the teacher. Young John was the class. He used to say, when asked about his schooling, that he had done very well. "I was the class dummy — but also the valedictorian. All the same." John Derr loved life as a reporter. He considered that as one of life's most valuable professions. "A reporter can no longer be a fan," he used to say, "but you can be the eyes of those who are not present. They depend on you to tell them what's happening … do it well." He did.
Listen on your Mobile Device
From your mobile device, tap the button corresponding to your device to install Tunein.
Search for WEEB 990 and add to your favorites list to have easy access to our live stream.
| | | | |
| --- | --- | --- | --- |
| | Android | iPad/iPhone | |
| | | | |