Pinecrest vs Hoke has been moved to Saturday at 1:30pm.

Check Out The Talk Radio 990 WEEB Team Today!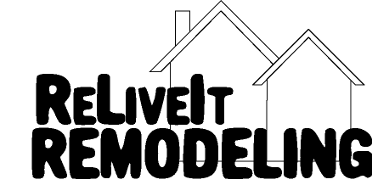 (910) 690-2946
2015 Local Sports
We are the only Radio Station in the Sandhills that has been bringing you high school sports since 1947. Again this year you will hear the best Pinecrest men's varsity Football, Basketball, and Baseball games. Every game can also be heard around the World on our 24/7 stream and on your smartphone at TuneIn.com. Plus every game we broadcast can be seen on our live video stream, and on you mobile device or smartphone using the Live Stream app, available at your app store. Our Award Winning Broadcast Team is ready to bring you the excitement of High School Sports.
How to to Hear or See Every Pinecrest Basketball Game
Audio Only:
Anywhere in our 10,000 watt coverage area, tune your radio to 990AM.
At the stadium, for real time audio, tune to 93.3FM
On your computer, go to WEEB990.com and click on "Listen Live."
AGAIN THIS SEASON VIDEO !
On your computers: Watch a live video stream of the Pinecrest Football game on your computer by clicking on this link: Pinecrest vs Lumberton. To watch previous games type "WEEB" into the Livestream.com or the Livestream app search box.
SEE and HEAR the game on your mobile device
For audio of the station 24/7 go to your app store and download the "TuneIn" app.
| | |
| --- | --- |
| Android | iPad / iPhone |
| | |
| TuneIn for Android | Tune In for iPad/ iPhone |
To SEE and Hear the game on your mobile device, click your link below and download the "Livestream" app. Use the search function and type in "WEEB."
| | |
| --- | --- |
| Android | iPad / iPhone |
| | |
| Livestream for Android | Livestream for iPad/ iPhone |
To Watch a game that has already aired, go to
Livestream.com
, click on "watch" and then type "WEEB" in the search box and choose from the list of games.
Time to Pinecrest Basketball
Pinecrest vs Hoke



Listen on your Mobile Device
From your mobile device, tap the button corresponding to your device to install Tunein.
Search for WEEB 990 and add to your favorites list to have easy access to our live stream.
| | | | |
| --- | --- | --- | --- |
| | Android | iPad/iPhone | |
| | | | |